Case of the Robbed Recipe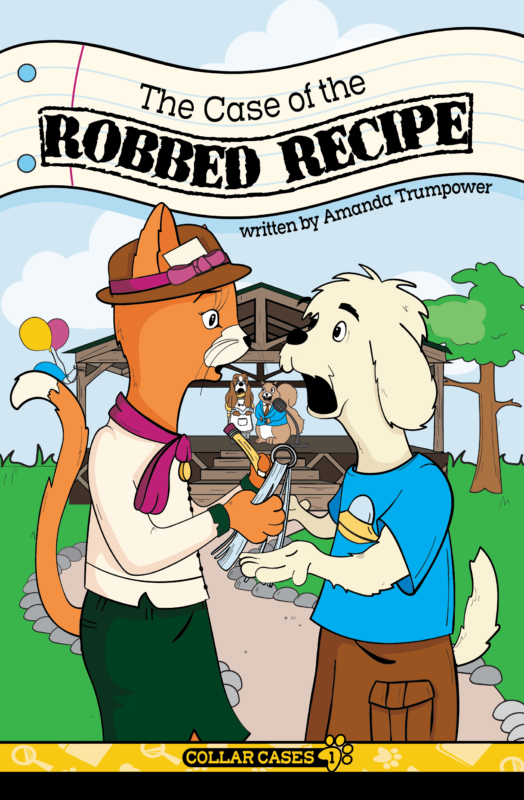 Who robbed the top-secret recipe?
Was it the disgruntled designer Dotty Dipstick, who angrily quit that very morning over "creative" disagreements?
Or perhaps it was Robert Roland, the suspiciously evasive engineer?
Or could there be someone even more sinister lurking beneath the small town peace?
Mittens and Alex may be the most famous investigative reporters at the Bowwow Bark, but they'll need all their wits to crack this case. Otherwise, Alex just might starve!
Can they uncover the culprit in time?
Order Now!